American Board of NLP Certification – Unlock Your Potential with Atmabhan Academy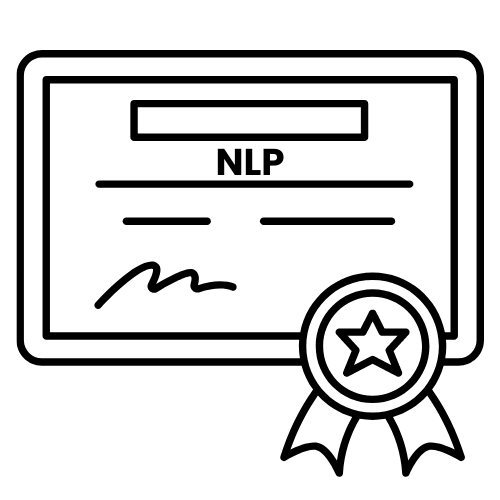 At Atmabhan Academy, we take pride in being certified by the prestigious American Board of NLP (ABNLP) as an authorized provider of Certified NLP Practitioner & Master Practitioner Courses. Our journey with ABNLP began in 2018, and since then, we have been conducting transformative NLP Practitioner and Master Practitioner Programs.
Why Choose ABNLP Certification?
The American Board of NLP is a globally recognized and esteemed certification body in the field of Neuro-Linguistic Programming. ABNLP sets high standards for NLP training schools and ensures that certified providers adhere to rigorous guidelines, delivering top-quality education and practical skills to participants.
Our commitment to excellence is reflected in every certificate we grant to our participants. Each certificate carries the prestigious ABNLP Seal, signifying that the recipient has undergone rigorous and authentic NLP training at Atmabhan Academy.
The Most Authentic NLP Training School in India
Atmabhan Academy stands as a trailblazer in the realm of NLP training in India. Our dedication to empowering individuals with NLP skills and insights has earned us the reputation of being the most authentic NLP Training School in the country. As a result, many students and professionals seek our NLP Practitioner and Master Practitioner Certifications.
Benefits of ABNLP Certification
Globally recognized credentials, opening doors to new opportunities and enhanced credibility.

Acquire in-depth knowledge and practical expertise in NLP techniques and applications.

Enhance communication skills, influence, and leadership capabilities.

Develop powerful strategies for personal growth, resilience, and goal achievement.

Gain the confidence to facilitate positive change and transformation in yourself and others.
Why Choose Atmabhan Academy?
Accredited by ABNLP for top-quality NLP Practitioner and Master Practitioner Courses.

Expert trainers with extensive experience in the field of NLP.

Immersive and interactive learning experiences for practical application.

Real-life case studies and hands-on exercises for comprehensive understanding.

Life-long access to a supportive community of NLP practitioners.
Unlock Your Potential Today!
Experience the power of NLP with Atmabhan Academy and pave the way for personal and professional growth. Our ABNLP certified programs are designed to help you unleash your full potential and achieve excellence in all aspects of life.
Get Certified and Empower Yourself with NLP!
Enroll now for our upcoming NLP Practitioner and Master Practitioner Programs and become a certified NLP practitioner, equipped to create positive change and lead a fulfilling life.