Here's Your Chance to Transform Your Personal & Professional Life
12th to 16th August
9am to 6PM
Pune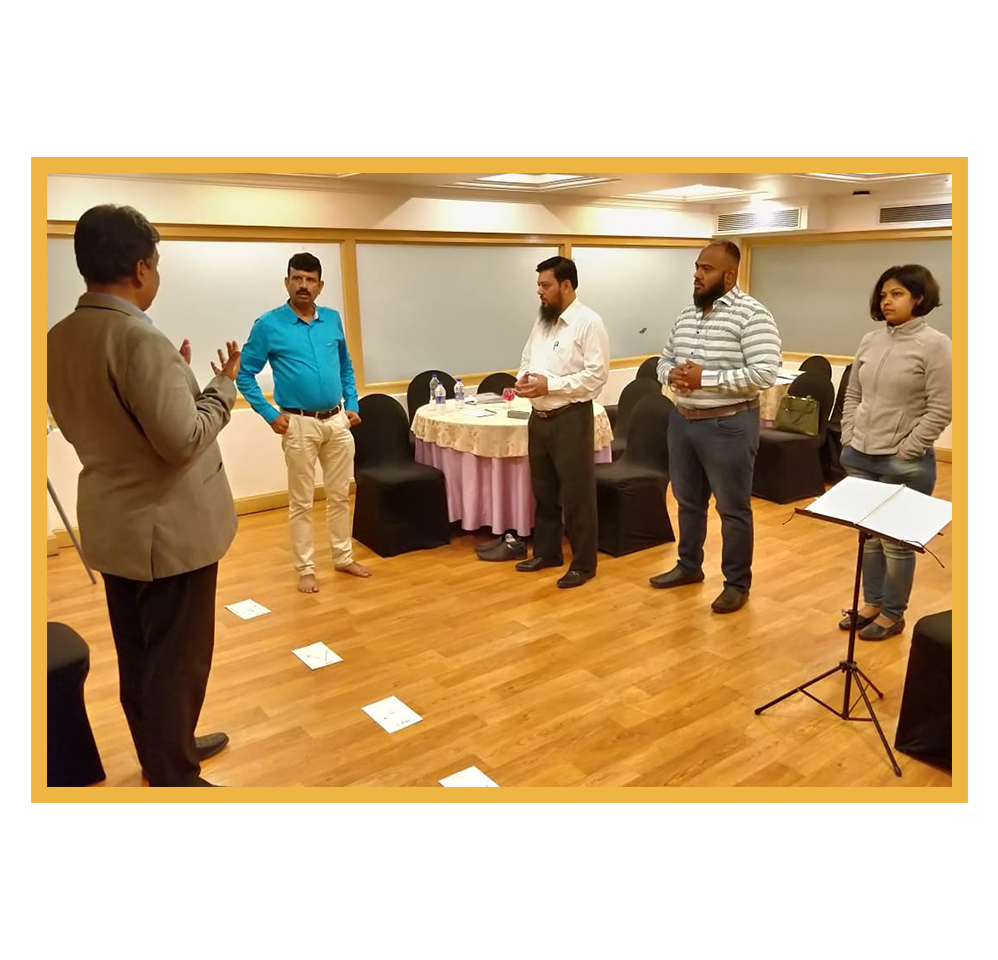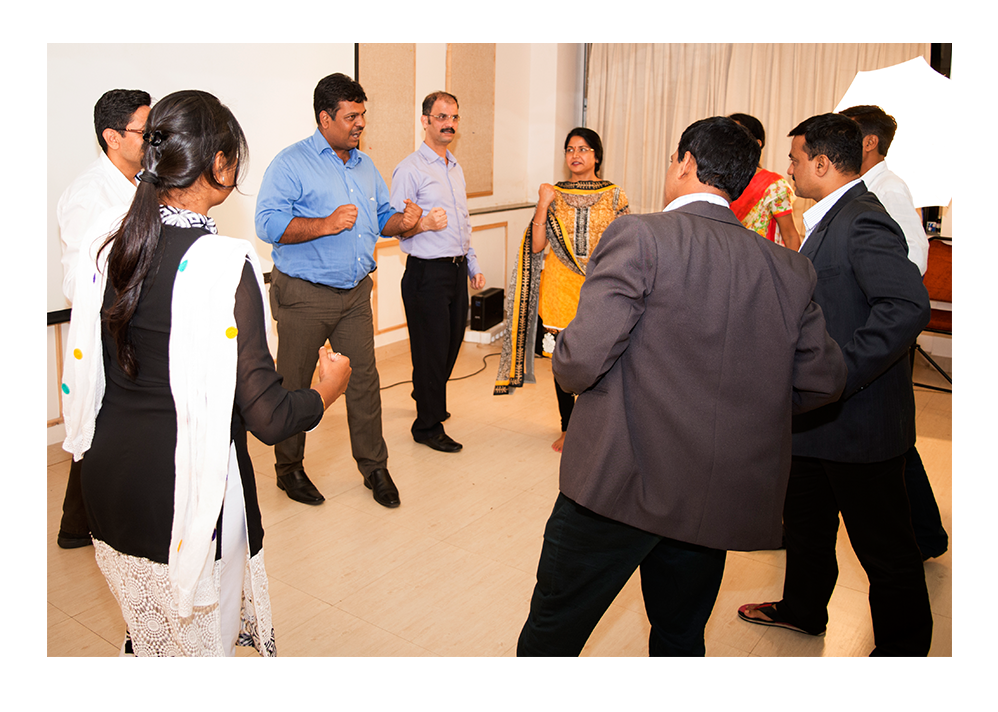 Don't Settle For Less
Choose Atmabhan NLP Practitioner Training:
Learn from the Best: Our program is led by Mr. Ashvin Deshpande, an International NLP Trainer & Coach. Ashvin is a renowned NLP expert with an extensive experience of over 30 years in the field.
Comprehensive Curriculum: Gain in-depth knowledge and practical skills in Neuro-Linguistic Programming (NLP) techniques and applications, communication strategies, mindset mastery, and goal achievement.
Transformative Experiences: Experience powerful personal transformation as you uncover and overcome limiting beliefs, enhance self-awareness, and develop empowering habits and patterns.
Interactive Learning: Engage in immersive and interactive training sessions, experiential exercises, and real-life case studies to deepen your understanding and application of NLP principles. We proudly claim, 80% of our Training is Practical.
Certification: Receive a globally recognized certification from the American Board of NLP & The Generative NLP Board, opening doors to new opportunities and credibility in the field.
Being a Corporate Trainer, the "Linguistic" Part of NLP fetched me the biggest Breakthroughs. Patterns like Meta Model, Milton Model, Sleight of Mouth, Predicate Phrases, Submodalities, etc. have opened the doors to achieving excellence and peak performance from the stage. As a Trainer, the most important take-aways were, how you can build rapport with anyone and everyone, to know how your audiences is receiving and processing the information you are giving to them, to understand what is cause behind the effect your client is talking about, to understand that perception is projection and to notice the unconscious patterns and programs of your audience.
– Sabrina Healey
Corporate Trainer & Coach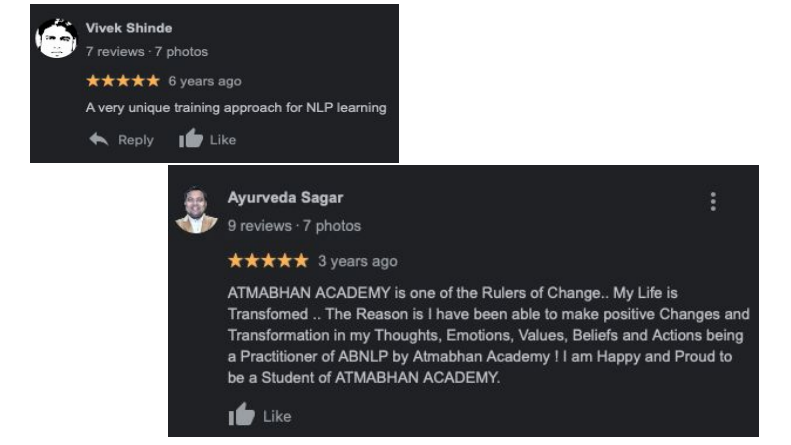 My Professional life was a Rollercoaster. I have put an end to all my confusions in life and have set forth a systematic strategy towards my Professional Growth. I can maintain Highly Resourceful states in every sphere of life now and my relations with my colleagues have improved tremendously. Ashvin is a magician and what happens after you apply his principles is sheer Magic.
– Irawati D.
Teaching Professional
I have attained a VERY CLEAR vision of becoming a coach and to help people face their challenges inevitably. Ashvin's NLP Strategies has put an end to my nervousness and people are already amazed to see the confidence in me flowing all the time. I am very excited about how I have rediscovered my values and have achieved breakthroughs from all my limiting beliefs. I am an Internationally Certified "NLP Practitioner" now and that gives my immense satisfaction about how I am going to Transform people "JUST LIKE THAT"
– Krishnendu Dutta
IT Professional
12th to 16th August '23 | 9am to 6pm | @Pune
We have Limited Seats, Secure Your Spot Now!
This Program Will Enable You To
Consistently Produce Outstanding Results
Apart from the Answers to "What's Holding You Back? How to Unleash your Full Potential? and Generating the Strategies to Guaranteed Success, in this Program You will also learn:
The core principles and foundations of Neuro-Linguistic Programming.
Powerful communication techniques to build rapport, influence, and lead effectively.
Strategies to overcome limiting beliefs and create empowering beliefs and patterns.
Goal-setting techniques and strategies for success in various areas of life.
Advanced techniques for personal transformation, confidence building, and resilience.
Effective coaching and facilitation skills for personal and professional development.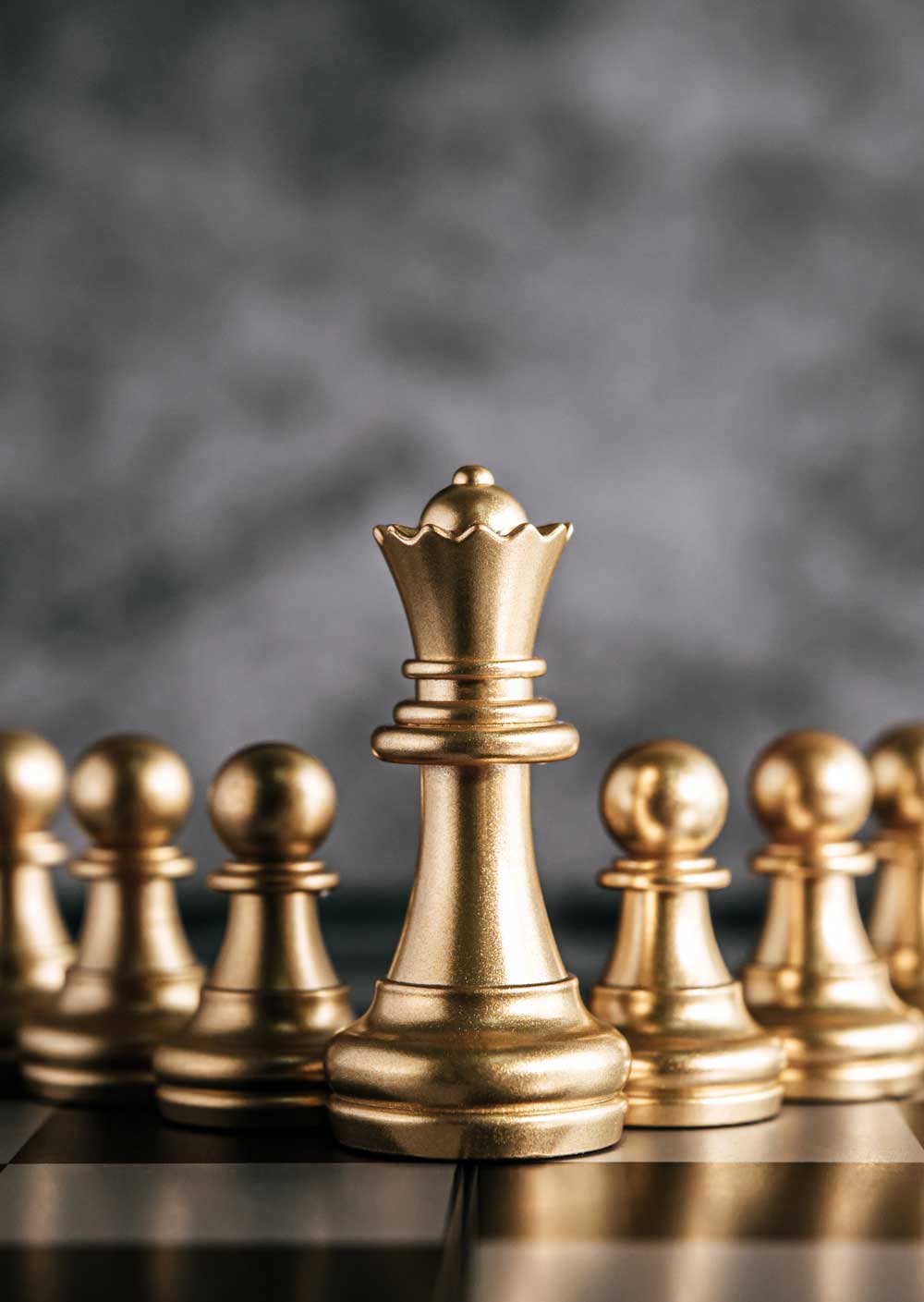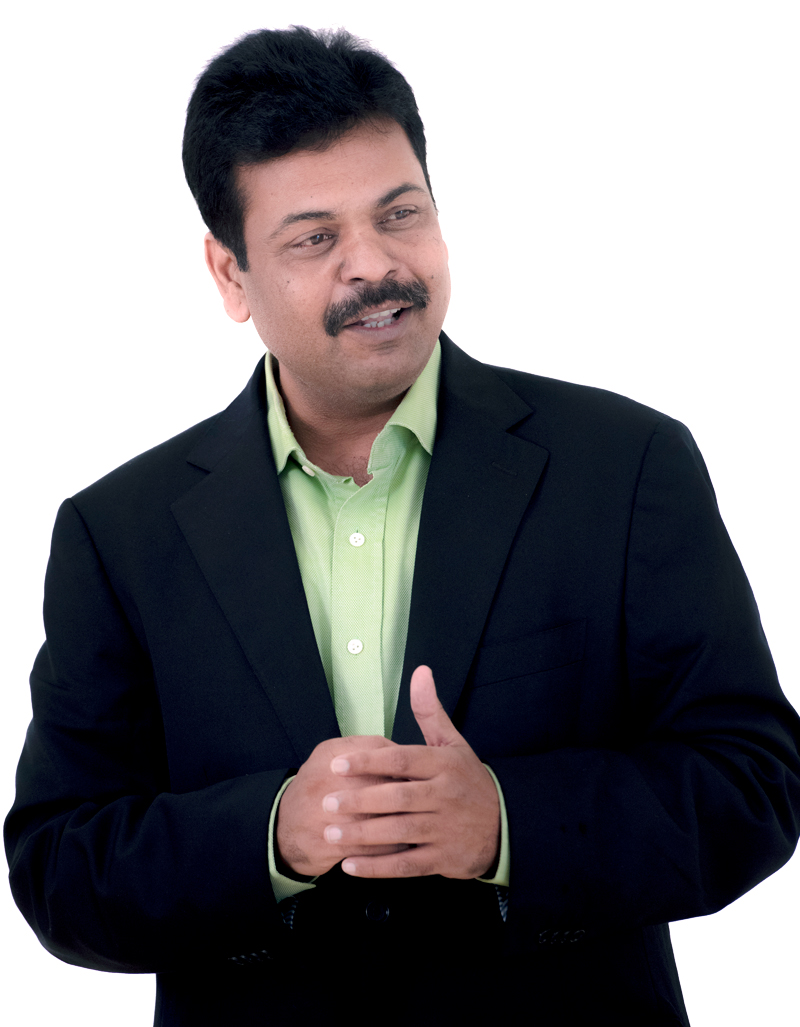 If you happen to interact with any of Ashvin's Trainees across 7 continents, the first description you will hear will be about "the energy Ashvin Radiates" during his Training Programs. It is not just Enlightening but Mesmerising to experience Ashvin Live.
The 5G NLP Practitioner Training is handcrafted by Ashvin after tremendous research, training & experimentation of over 30 years. Ashvin focuses all his attention on "NLP Application" in everyday life. Not only will you be able to unleash your Subconscious powers but also start taking power-packed actions towards achieving your Goals well ahead of time.
Ashvin Deshpande is the Creator of the 5G NLP model, which has resulted in transforming millions of lives by Generating Awareness, Change, Results, Growth and Wholeness all in one training.
Join Ashvin at his International NLP Practitioner Training and unlock the keys to personal transformation, effective communication, and lasting success. Take the first step toward a brighter future today!
We have Limited Seats, Secure Your Spot Now!
India's Home to NLP Training
About Atmabhan Academy
Atmabhan Academy was founded in 1994 and derives its philosophy and core values from all that
Ashvin has been practicing over the past 29 Years. Today, he and his team of coaches are rated at the highest level of NLP & Train-The-Trainer Expertise and Experience across the Globe.
25+
Locations on the World Map
29+
Years of Training Experience & Expertise
6700+
Successful Training Sessions Conducted
10L+
Lives Transformed through NLP, TTT & other trainings
Don't miss this life-changing opportunity to become a certified NLP Practitioner!
Program Details:
We have Limited Seats, Secure Your Spot Now!