Our life is governed by our Thoughts, understand how:
The direction of our Thoughts decides the direction of our Life
The 'Quality' of our Thoughts reflects the 'Quality' of our Life
You can Easily Break your Thought Process, and Create a New one as well
'Limiting Thoughts' are a major barrier to Achieving Results in life
And….'Powerful Thoughts' lead us to Achieving Ultimate Results in life
60,000 Thoughts a day? That means our Thought Factory is really working a lot right?
But, what is also important is to continuously check the 'Quality' of these thoughts…
Let's Make Life Simple!
Take Charge of your Thought Factory
The Ultimate 3-day online NLP Experience
International NLP Trainer & Top Leadership Coach brings to you "Let's Make Life Simple" - a series of Online Training Programs for people who want to overcome their challenges in life like a winner and start living the Life of their Dreams…
3 Days | 2 Hours everyday। As per your convenience
What will you Achieve after this Training?
Understanding yourself will become Easy
Taking Control over your Thoughts will become Easy
Emotional Balancing will become a cake-walk
Your Physiology and Psychology will be perfectly in Sync
You will be able to understand the secrets behind your Behavioural Patterns
The Quality of your Self talk will Increase Drastically
You will be well versed with the Secrets of Generating Powerful Thoughts
After becoming aware about your 'Limiting Factors', Creating the Change you want, will be in your hands

Brief Introduction About your Trainer
Mr. Ashvin Deshpande
Ashvin brings with him, a Training experience of more than 26 years with about a million+ lives Transformed.
We tend to make things really complicated and mix up a lot of thoughts, emotions and actions. Ashvin always say, "Life's Simple!" He's regarded by all his students as someone who makes the complicated things really SIMPLE.
Ashvin has combined the Principles of Classic Code NLP & New Code NLP and developed an evolved version of this science called 5G-NLP.
His Charisma, high energy while conducting his Training sessions, his Intriguing statements and understandings of the human Mind are bound to Transform you into a Success Factory
Everyone's saying "If it's NLP, it's with Ashvin".
Don't miss out on this amazing opportunity to take your life to a new level altogether! Come, attend Ashvin's Online Training Program and UNLOCK THE HIDDEN SECRETS OF YOUR SUBCONSCIOUS MIND!
What Syllabus is Covered in this Training?
What is the Difference between being Awake and being Conscious?
he 11 Directives of your Conscious Mind
What is the Difference between the Conscious Mind and the Unconscious Mind? And how to integrate these two
How does your Subconscious Mind work? The Entire Process
The 4 'Make OR Break' Factors of your Subconscious Mind
1 Rules of the Subconscious Mind
What does 'Taking Charge of your Thought Factory' exactly mean?
Visiting your Thought Factory - shop by shop
What is happening in your mind at each moment?
Ashvin Deshpande's contribution to the world of Meditation - 'Selfie of the Mind'

What is the Course Format?
What is the Course Schedule?
This a 3-day course with 2 hours of content everyday.
You can watch the entire Training Program according to your convenience. You will have access to the course videos for 15 days from the date of registration.
Once you register, by clicking the button below, you will receive an email from our end with the login credentials to access the course.
Who Should Attend this Training Program?
Businessmen & Entrepreneurs
Corporate Leaders
R Leaders and Recruiters
Trainers, Coaches, Consultants, Mentors
Teachers, Professors, Researchers
Hypnotherapists, Alternative Healers
Professionals such as Doctors, Engineers, Lawyers
Marketing and Sales Professionals and Leaders
Media & Creative Professionals
Chartered Accountants and Company Secretaries
And in fact anyone who is interested in "Total Self Development"

How to Register for the Training?
Click on the "Book Your Spot Now" Button Below (Encrypted & Secure Link)🔒
GooglePay/PhonePe/PayTm/ Card Payment/ NetBanking, etc. all payment options are available. (Your Money will be going to Atmabhan Academy LLP's Current Account.)
You will receive the Payment Invoice along with your Unique login credentials on your email 📨
You can watch all the videos by/before the 15th Day from the time of Registration. 🖥

Investment Structure:
This Training is only for those "Serious" people who want to take charge of their life &
lead themselves to Success & Excellence!
3499/-

Special Offer - 1799/-
BUMPER BONUS FOR ACTION TAKERS: If you Register Now, You Also get:
BONUS #1
"21 Rules to Unleash your Subconscious Power" e-book by Ashvin Deshpande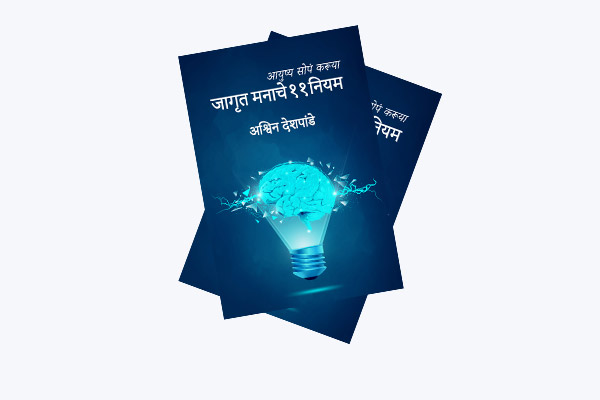 BONUS #2
"11 Directives of the Conscious Mind" e-book by Ashvin Deshpande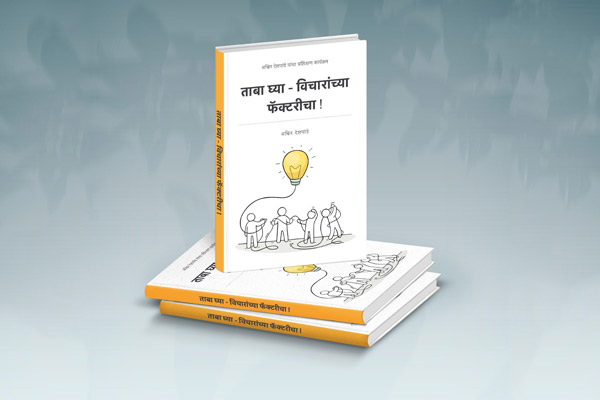 BONUS #३
"Take Charge of Your Thought Factory" e-book by Ashvin Deshpande
Complete Step-by-Step Manual by Ashvin Deshpande
All these 3 e-book, Completely FREE!!
The entire kit mentioned above plus FREE entry to Ashvin Deshpande's Private VIP Facebook Group
*BONUS only available till 15th January and for the first 25 participants only.
India's #1 NLP Trainer and Top Leadership Coach
contact us for more details : 8108166766